Małgorzata "Gosia" Pióro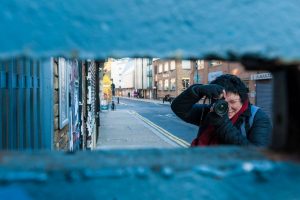 Our chief photographer and guide on our PHOTOTrips, Gosia will teach you to view with your heart, frame with your eyes, and draw with light. Gosia is an exceptionally warm, creative, and enthusiastic photographer. She loves nothing more than to impart her passion, knowledge, and energy to everyone she meets, which she often does by sharing the climatic photography and stories of her own travels. Gosia will teach you to see the uniqueness in the common because she believes it's not what we see, but how we see it.
Gosia is an artist, teacher, sociologist, and art therapist. She often leads "Art of Viewing" workshops in London, Dublin, and Lviv. In Kraków, she co-teaches workshops on "Adventures with Photography." More formally, Gosia also teaches "PHOTOCoaching" at the University of Humanities and Economics in Łódź and as part of an Occupational Therapy course at the University of Physical Education in Kraków. She also has experience with children, youths, and adults as part of EU funded projects. She was the 2011 winner of the "Exotic – Portfolio" category in the Travel Photographer of the Year competition and most recently, was selected in September 2015 as the most inspiring photographer by Nikon's Szeroki Kadr.
Her work can be found on www.malgorzatapioro.pl, www.fotoprzygoda.com, and www.fotopioro.pl.